Are you a Wisconsin resident 60 years of age or older?

Are your educational and personal goals unrestrained by degree and credit requirements?
If yes, becoming a Senior Guest auditor may be a good fit for you!
Senior Guest auditors are admitted as University Special students and enroll in courses at UW-Madison without earning credits. Senior Guest auditors pay no tuition as long as they are at least 60 years old by the first day of class and Wisconsin residents.
 Follow the Steps below to learn how to become a Senior Guest auditor.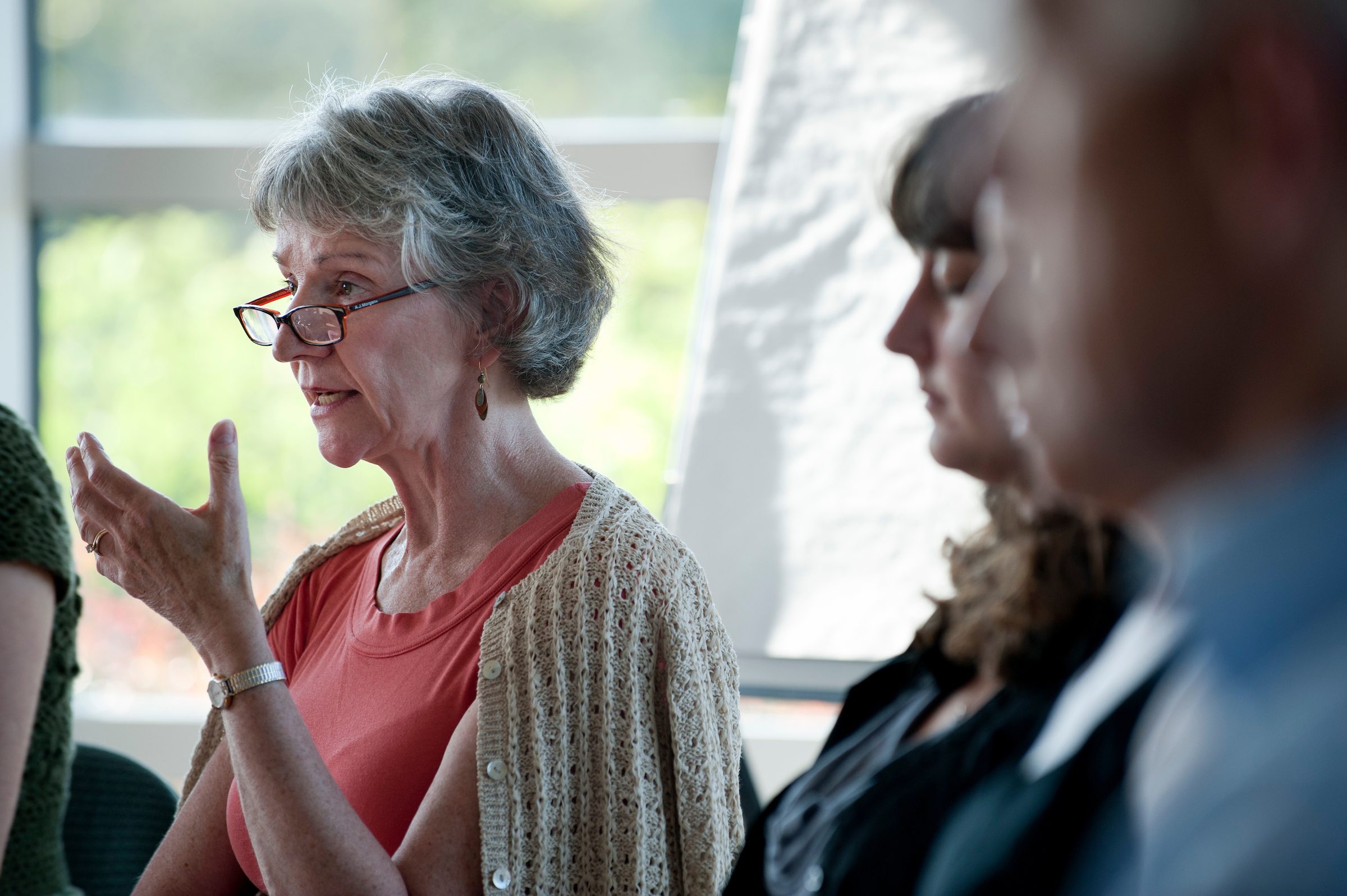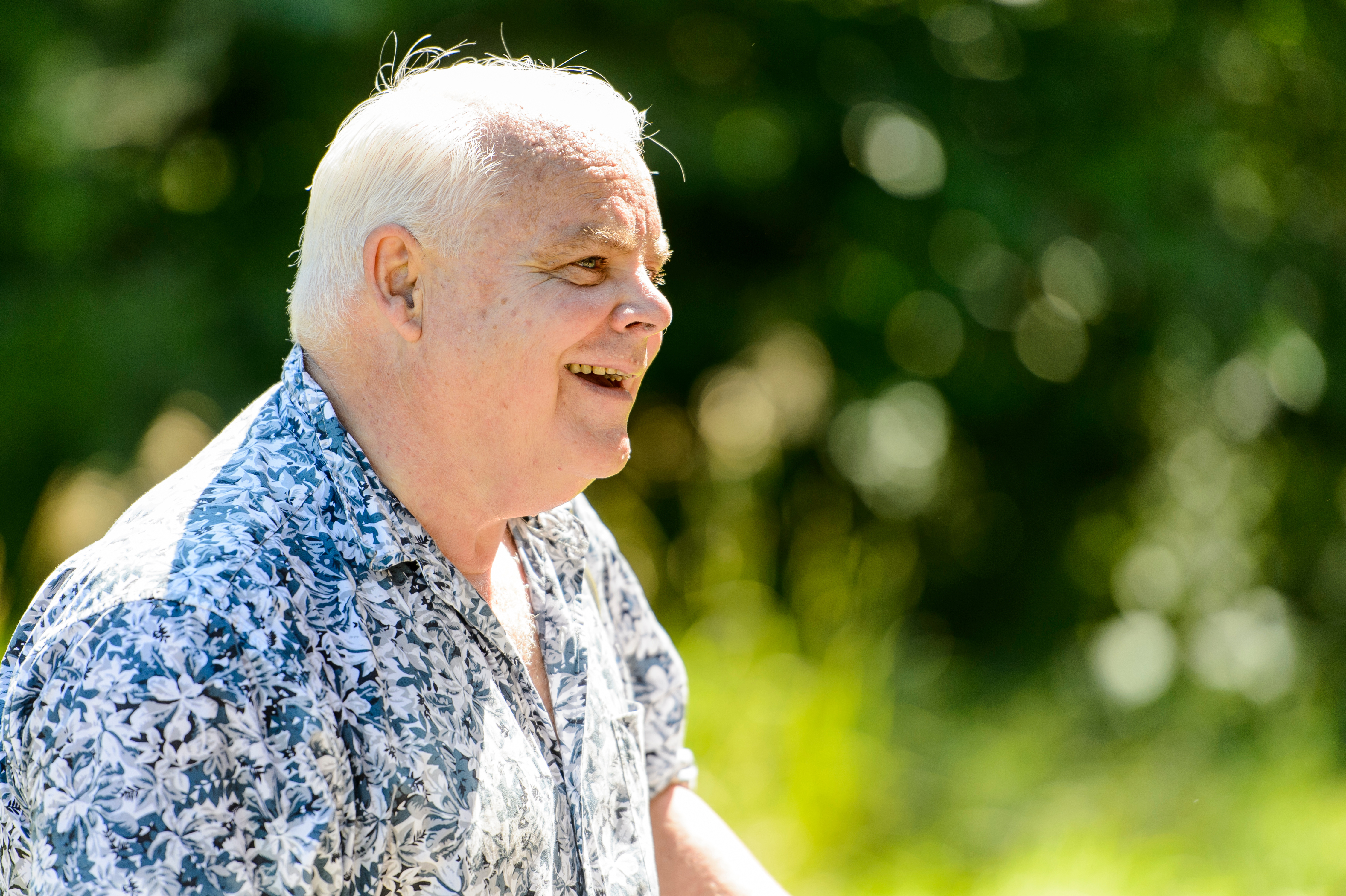 Steps to becoming a Senior Guest Auditor
This is an accordion element with a series of buttons that open and close related content panels.
1. Review the auditing guidelines and limitations
What is auditing?
Auditing is defined as sitting in on a lecture course and not actively participating. Auditors may not recite, perform or take examinations. Space availability and instructor permission are required to audit.
Courses NOT typically available for auditing include:
physical education activity classes
conversational languages
studio and performing arts
writing, math, computer, and lab courses
independent study, directed study, and other courses ending from -90 to -99
seminar, research, and colloquia courses
online courses
Grading
Courses taken as a Guest auditor do not carry degree credit but will be noted on the permanent transcript as audits (AU). Audited courses are graded Satisfactory (S) if student's attendance is regular and assigned work, if any, is completed. A grade of No report (NR) is given for nonattendance and failure to complete assigned work. Prior to enrolling, Guest auditors discuss with the instructor the standard for earning an "S" in the course.
Access to campus services
Auditors have access to campus libraries and computer labs, however because they do not pay segregated fees, they do not have access to a free bus pass, University Health Services, or recreational facilities.
It is possible to purchase a Guest Audit Student Membership to use campus recreational facilities. Click HERE for prices and additional information.
Please call the Adult Career and Special Student Services office for questions or clarification.
2. Apply
Apply to be a Senior Guest auditor using the University Special student online application. Click HERE to access our application page.
If you're having trouble navigating the application, reference additional application instructions HERE to help guide you through the online process.
We recommend you submit your online application at least 2 weeks before the start of the term in which you wish to enroll.
When asked to select your student type on the application, choose 'Senior Guest Auditor/Senior Guest Auditor/UGSR'.
Verification of Wisconsin Resident Status is required. Complete the residency portion of the application as thoroughly as possible as this will speed up processing time.

Click HERE to view section 36.27(2)(e), Wisconsin Statutes 2005, for clarification.

Once we receive your application, you will receive a confirmation email with further instructions.
Additional notes:
If you are unable to complete the online application, you may apply using our paper application however we highly encourage the use of our online application as it will greatly reduce processing time. We can not accept paper applications received later than 2 weeks prior to the start of the term.
Your Guest auditor status will remain active as long as you complete the entire enrollment process each fall and spring semester.
Returning auditors who did not enroll in the most recent fall or spring term must submit a new application. Please note that the residency portion of the online application has been tailored to be more relevant to Senior Guest auditors.
Note: If you require accommodations for a disability, see Reasonable Accommodations and Guest Auditor/Senior Guest Auditor Students (pdf).
3. Create your login information
Once you're admitted as a Guest auditor, you will be able to create your system login information which will allow you to access your student portal. This is called activating your NetID.
Use the following steps to help you.
Go to www.mynetid.wisc.edu.
Enter your 10-digit campus ID number (this was provided to you in your admission email and letter) and your Date of Birth.
Click activate.
You will be given your NetID (this will be some combination of your first and last name).
Create a password unique to you and your account.
Be sure to write down your NetID and password as you will need to use this frequently.
If you're a returning Guest auditor and have forgotten your NetID and/or password, please contact the DoIT Help Desk (608-264-4357).
4. Search for classes
There are a variety of ways to search for classes.
Official up-do-date version online:
For planning purposes you may visit our office to view a PDF print schedule of classes offered or view the PDF online but please note, the Public Class Search is always more accurate and up-to-date than the PDF version.
Browse the "Suggested Courses" packet below for your intended term

Fall 2019 suggested courses coming soon
Not sure where to start? Don't know what kinds of classes are offered at the University or how to find them? HERE you can look through a list of courses that senior guest auditors have enrolled in previously to help get you started! (Please note that this list is simply for ideas. We we can't guarantee that the courses on this list will be offered during the following semester.  If something catches your eye, make sure you use the Public Class Search portal to see if/when it's being offered.)
As you are finding courses that you're interested in, make note of the date, time and location of the course(s) as your next step will be attending the class(es) on the first day.
5. Attend the first day of class WITH your permission-to-enroll form
On the first day of the semester, attend the class(es) that your are interested in auditing.
Bring the permission-to-enroll form with you; you will need one for each class you'd like to audit. (Print additional Permission-to-enroll forms).
At the beginning or end of the class, chat with the professor and ask them for permission to audit their class. Have them sign your permission-to-enroll form.
6. Deliver your SIGNED permission-to-enroll form to the department
In order to officially enroll in your course(s), you need the appropriate department to enter an electronic permission code in the student record system. They will do this once they receive your signed permission-to-enroll form.
7. Enroll in classes
Once the department enters an electronic permission into the system and after your assigned enrollment date and time, you will be able to enroll. You MUST complete this step for your Guest auditor status to remain active.
Enroll via the new Course Search and Enroll tool
Enroll for classes online using the Course Search and Enroll tool found in your MyUW portal. Click HERE to access a guide to walk you through the new enrollment process.
You will need to enroll by the end of the 2nd week of classes to avoid the late enrollment fee.
To avoid eText charges, please read section 8. eTexts on this page.
8. Opt out of eText (electronic text book) charges
Electronic textbooks, called eTexts, are being piloted in some classes at UW-Madison. If you enroll in one the of courses using eTexts, you will be automatically billed for eTexts unless you opt out.
Which courses are using eTexts?
Visit https://edinnovation.wisc.edu/uw-madison-engage-etext-pilot-participants/ to view a list of courses currently using eTexts.
How do I opt out?
You must first officially enroll in the class. Then complete the Google form found in a link for the corresponding term found near the bottom of UW-Madison eText Pilot – Opt-out Considerations and Guidelines.
Note: In order to submit the the Google form you must check all 4 of the boxes shown in the sample section of the form shown at right→
What happens is I don't opt out?
You will be charged the eText fee which will be indicated in your MyUW Student center tuition account.

Do I have to opt out each semester I enroll?
Yes. You will need to use the electronic opt-out form each semester you enroll in a eText course.
Why is UW-Madison piloting the use of eTexts?
With the goal of reducing textbook costs for all students, UW-Madison is piloting electronic 'eTexts' in some classes.
How much do eTexts typically cost?
$20-80 per course. This cost is now automatically billed to all students (including auditors) tuition accounts when they enroll in courses using eTexts.
9. Pick up your Wiscard (optional)
The day after you enroll in at least one course, you can pick up your Wiscard at Union South.
Your Wiscard is your UW-Madison photo ID card and will be needed to access campus libraries and computer labs. You will also need a Wiscard if you plan to purchase an affiliate membership for access to the recreational facilities.
10. Enjoy your semester!
What a wonderful opportunity it is to learn from world-renowned faculty.  Take advantage of all the knowledge they have to share, and have fun!