Career management is a lifelong, self-monitored process of career planning that involves choosing and setting personal goals, and formulating strategies for achieving them.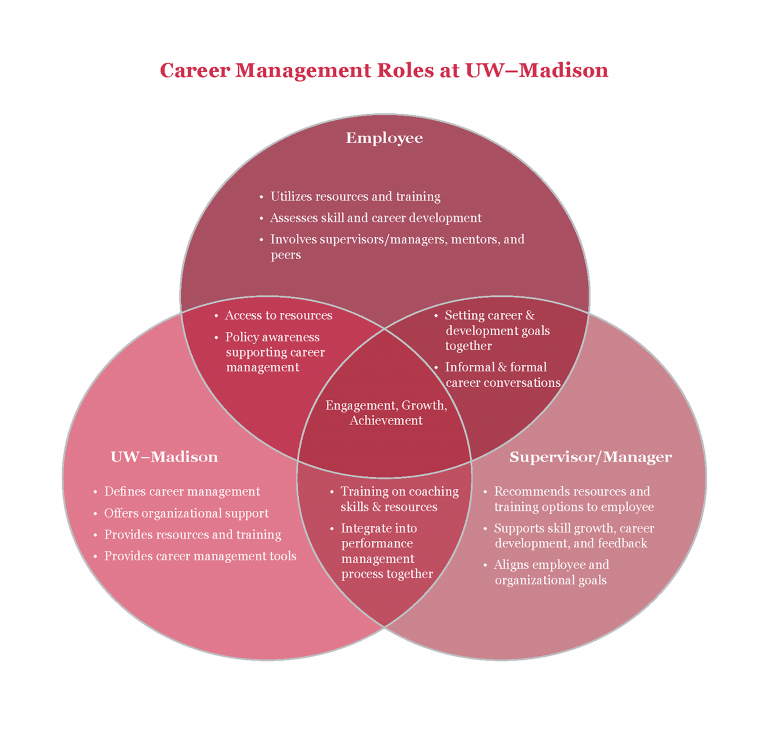 UW–Madison is committed to providing career management support through policy, online tools, and learning resources.
Managers support career management by coaching employees and creating a plan to achieve career-related goals. The manager considers individual skills, strengths, and professional goals and aligns these with UW–Madison strategic plans.
Employees will utilize resources to engage in career conversations, goal setting, and professional development planning, and gain awareness of the lifelong impact work has on their cognitive, emotional, and social well-being.