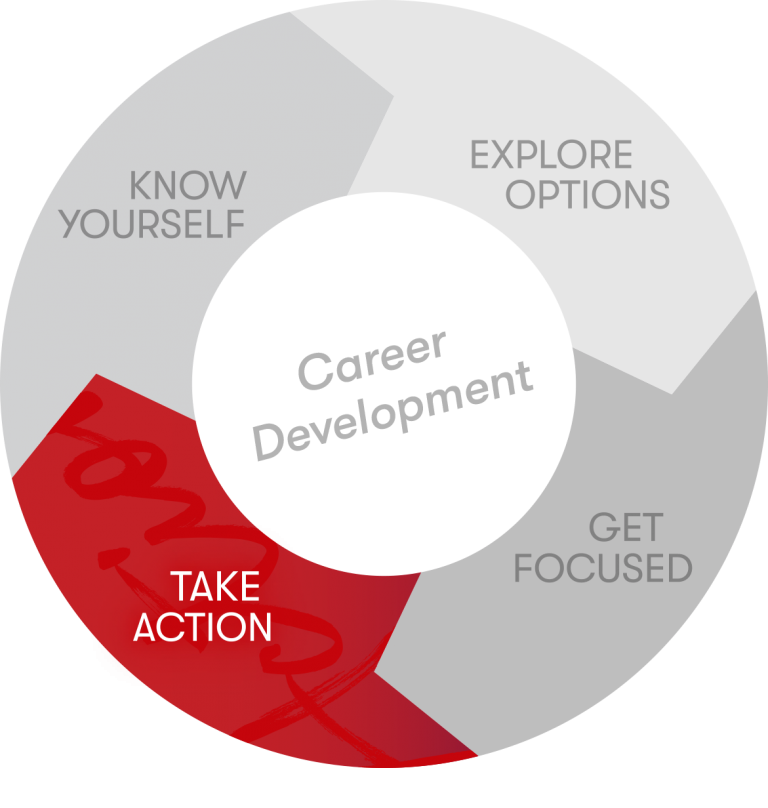 Once you have a plan, it is time for action!
Action steps
What's next?
Go be happy and successful in your new career! We wish it were that easy. The career change process often takes place over a couple of years. Here are some tips as you move forward with your plans:
Life is unpredictable so remain flexible and make the most of unplanned events by:

Keeping your options open
Testing your dreams
Not being afraid to make mistakes
Taking action on your interests

Career changes usually evolve over time – transition to a new industry can take up to two years.
Consider a transitional job while pursuing a new career.
For now, pursuing your interests via volunteer work may be enough.
Remember, our career planning model is ongoing and circular. Revisit the assessments in Know Yourself, go back and Explore (more) Options, Get (re)Focused, and keeping Taking Action!