Roger P. Bruesewitz spent more than a dozen years in prison and, while inside, he began taking courses at UW–Madison through a study-release program. He earned a journalism degree with honors in 1975 and went on to become a copyeditor at the University of Wisconsin–Madison Law School.
Roger developed a lifelong friendship with former Dean of Students Mary Rouse, and when Roger died in 2019, he entrusted Mary to distribute his estate. Inspired by Roger's spirit of transformation, Mary has donated $25,000 to create the Mary K. Rouse & Roger P. Bruesewitz Beyond Bars Scholarship Fund, which will support UW–Madison adult/nontraditional students (typically with a break in their education), especially those with past involvement in the criminal justice system.
Application deadlines
Fall term: July 1
Spring term: Nov 1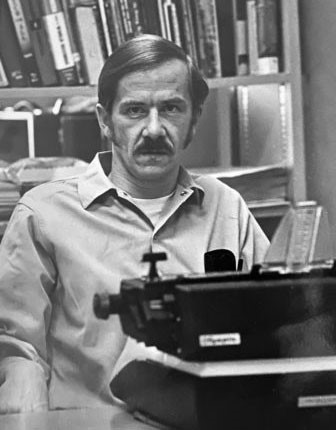 Are admitted to or currently enrolled at UW–Madison as a special or undergraduate student
Students applying for the scholarship should show potential for academic success as they seek to earn credit toward a first undergraduate degree.
Preference is given to UW–Madison students (typically with a break in their education) who self-disclose in their application materials that they are currently incarcerated, have been incarcerated in the past, and/or are UW Madison Odyssey Beyond Bars students or graduates.
The following can NOT be covered by the scholarship:
Audited courses, UW-Extension courses, or study at another institution.
Second undergraduate degree and graduate or professional degree students.
Access the scholarship application through Wisconsin Scholarship Hub (WiSH). Sign in (upper right-hand corner), go to "My Applications" and complete the general application.
Once you have completed the general application, go to "Opportunities"', and from the drop down select "Ours".  Enter "Continuing Education Grant" in your search.  Once you begin the formal online application, you may save it and return to it at any time before submitting a completed application. All information submitted must be accurate and will remain confidential. You will receive an acknowledgment email after your application is submitted.
Questions? Contact Anne Niendorf, CE grant coordinator, 608-263-6960 or advising@dcs.wisc.edu